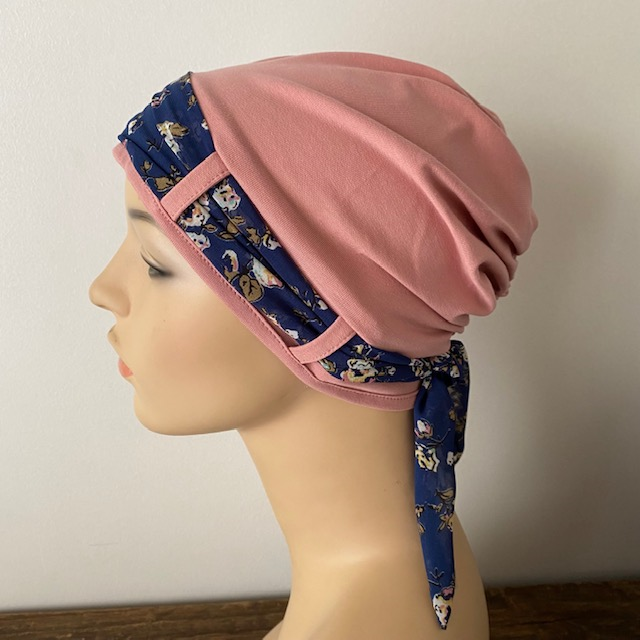 If you or someone close to you has recently had chemotherapy, you are probably familiar with the devastating results of chemo-induced hair loss, which can sometimes happen quicker than anticipated. 
Receiving a cancer diagnosis and losing your hair is never easy to accept, but having the right treatment, comforting support and quality headgear can help to ease your journey. Ordinary scarves and beanies don't work ideally for chemo patients, and they often struggle to find accessories in which they can truly feel beautiful. 
Here's a quick guide to helping you find the best head scarf wraps that are made with your needs in mind.
Specialised Fit & Comfort 
Going through chemotherapy can leave you physically and emotionally drained. There's nothing like a really gorgeous, carefully made head scarf wrap to help lift your spirits and boost your confidence when you have to face the world again. To find headgear that you will love to wear, make sure it's especially made to fit a head with little or no hair. This is why regular fashion beanies often don't work and custom-made chemo scarfs are preferable. 
Choosing something made from a soft, natural, breathable fabric is also important for maximum comfort. A quality fabric such as Cotton Lycra, with a high Cotton component, works wonderfully on turbans, caps and bandanas as it won't irritate the skin on your scalp. Cotton Lycra is a light, breathable fabric and makes fantastic lightweight headwear. Head accessories that are specially designed will cover the hairline and back of the neck snuggly and will not blow off in the wind, giving you a sense of security. 
Have Fun With your Head Scarf Wrap 
There is no reason why chemo patients should not be able to enjoy fashion as they did before their hair loss. If your hair loss has left your self-esteem a little deflated, try experimenting with different styles, colours and prints in head scarf wraps specifically designed for cancer patients. You can shop online comfortably from your own home to find headscarves, bandanas, turbans, beanies or even sleep caps in a wide assortment of colours from pastels to neutrals to pretty florals. Why settle for ordinary, drab colours when you can have a bit of fun and brighten up your look with a fashionable head scarf wrap to match your outfit and lift your mood!
With few options for chemo patients in South Africa, CompassionHat was created by Sue Richards when her sister was diagnosed with Leaukemia in 2012. CompassionHat now provides various delightful options for chemo patients, including head scarf wraps, caps and stylish hats, all made with carefully selected materials that are free of chemicals and made with chemo patients in mind. Shop here to find your ideal style.